Depending on the urgency of the challenge, complexity of the issue and the implementation power of the organisation. Openness is a prerequisite. We need information on the ambition and insight in the existing financials, so we can make a scan of the organisation and identify what is needed most. Together, we will determine what level of active involvement suits best. This can vary from a few days to months. We can work remotely or in person by – temporarily – becoming part of the team.
Experiences from international entrepreneurs
RangSutra India
Ellen's active presence on our Board kept us conscious and aware of our primary goal – that of ensuring regular work for our rural artisan shareholders and taking concrete steps towards the economic empowerment of women. She encouraged us to scale up, and work in other parts of the country, where there was both : a need and an opportunity. Coming from a business background and with a commitment to women's empowerment she encouraged us to take steps to strengthen the social part of our DNA. Along with her colleagues she conducted workshops for our team on different aspects of our work – from production, to communication, and marketing. We miss her presence in RangSutra.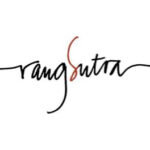 Sumita Ghose