Depending on the urgency of the challenge, complexity of the issue and the implementation power of the organisation. Openness is a prerequisite. We need information on the ambition and insight in the existing financials, so we can make a scan of the organisation and identify what is needed most. Together, we will determine what level of active involvement suits best. This can vary from a few days to months. We can work remotely or in person by – temporarily – becoming part of the team.
Experiences from international entrepreneurs
Seva Mandir India
Ellen is a truly exceptional professional and human being. She combines focus and perspective, result-orientation and compassion, humour and passion – with an ease and naturalness that is indeed rare. We first worked together on strengthening a women's enterprise, and Ellen quickly steered us all to focus on key outcomes and durable impact, without losing sight of the softer process dimensions of a women's empowerment effort. What was also impressive was to witness the ease with which Ellen slipped into another culture and could connect with everyone. And since then, I have seen Ellen repeatedly bring these same winning attributes into other contexts and show equally strong results. Indeed a joy and honour to have worked with her!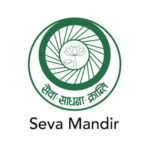 Neelima Khetan